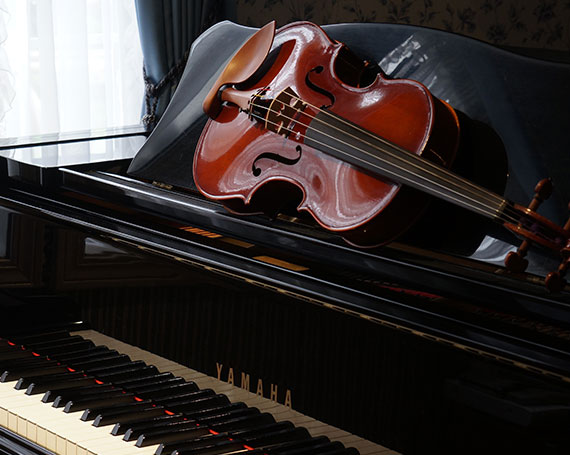 About Ferguson's Academy of Music
Ferguson's Academy Of Music has been active in the UK since 1999. We use a comprehensive range of courses including our very own Bandbook covering a wide variety of musical disciplines. There are lessons to suit people of all age groups and any ability – from complete beginners to aspiring professionals. And, in keeping with our tradition, we specialise in making it fun!
We guarantee to offer 44 weeks of tuition per year which generally fit into the academic calendar of local schools, with holidays for Christmas, Easter and summer. You can join us at any time of the year
Our classes typically cater for up to six students, live – without headphones! Group learning is fundamental to gaining a much broader range of musical skills. In every lesson students get the opportunity to play together. Not only is this highly motivational, it is also critical to developing the ability to listen and interact with the performance of other students. We carefully assess every potential student so that they can join an appropriate group and our structured course material ensures steady progress.
Here at Ferguson's Academy of Music you are guaranteed to get the very best musical education. All of our teachers are experienced musicians in their own right and they all undertake a rigorous training programme, (and have been through an Enhanced Disclosure Scotland check), before entering the classroom. In addition to intensive initial training teachers attend seminars at regular intervals to ensure up-to-date teaching practises are maintained.
We provide the best quality Musical Education, using cutting edge technology, sharing our passion for music in a fun way.