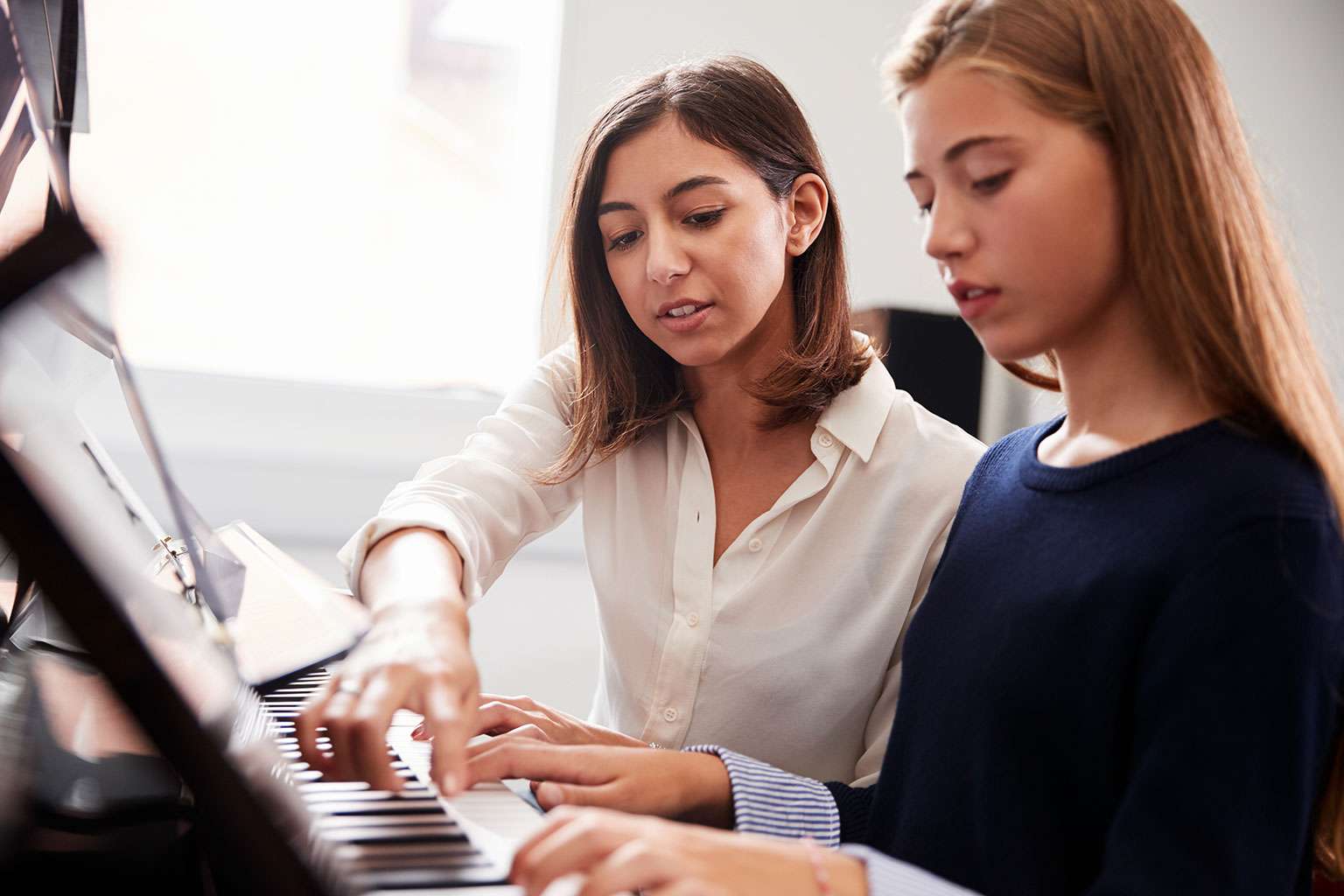 Individual Piano Lessons
Our Piano Course is ideal for those who want to learn in a fun and creative environment. Although mainly taught 'one to one', you will also have the opportunity to play as part of a group as well as individually. It's never too late to discover the fun of music-making!
The Piano Course material follows a fully accredited exam syllabus and will take you from a complete beginner to Grade 8. It encompasses a broad range of musical genres. Of course, we make sure you get to learn the styles of music you want to be able to play!
For younger students we use material that's fun and stimulating for children to enjoy making music. At the age of six a child's attention span has started to lengthen, and they can stay focused for longer. We believe that a fun approach to learning music is important. We achieve this through listening, singing and reading activities. Course material consists of a series of themed textbooks with a visually striking cartoon-style presentation designed to appeal to children of this age.